Why has it taken six years for someone to take a contract out on my life? Or, more accurately, for a scammer to send me an email demanding payment of a bribe in order for him to cancel a supposed contract. The first hitman scam was spotted almost exactly six years ago in December 2006, and transported from email to the world of SMS mobile phone texting a couple of years later. Then it all went quiet for a couple of years, as far as I can tell, but the hitman scam is back and I got one.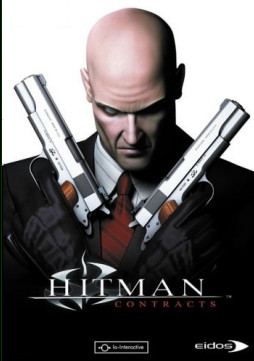 Here's the threatening email in full:
Subject: READ THIS FOR YOUR OWN GOOD...

body: This is the only way I could contact you for now,I want you to be very careful about this and keep this secret with you until I make out space for us to see. You have no need of knowing who I am or where I am from.I know this may sound very surprising to you but it's the situation.I have been paid some ransom in advance to terminate you with some reasons listed to me by my employer.It's someone I believe you call a friend, I have followed you closely for a while now and have seen that you are innocent of the accusations he leveled against you.Do not contact the police or try to send a copy of this to them,because if you do, I will know,and I might be pushed to do what I have been paid to do.Besides, this is the 1st time I turn out to be a betrayer in my job.I took pity on you,that is why I have made up my mind to help you if you are willing to help yourself.

Now listen,I will arrange for us to see face to face,but before that,I need $5,000. I will come to your home or you determine where you wish we meet;I repeat, do not arrange for the cops and if you play hard to get, it will be extended to your family.Do not set any camera to cover us or set up any tape to record our conversation, my employer is in my control now. Payment details will be provided for you to make a part payment of $2,500 first,which will serve as guarantee that you are ready to you co-operate,then i will post a copy of the video tape that contains his request for me to terminate you which will be enough evidence for you to take any legal action against him before he employs another person for the job. You will pay the balance of $2,500 once you receive the tape.

Warning; do not contact the police, make sure you stay indoors once it is 7.30pm until this whole thing is sorted out,if you neglect any of these warnings, you will have yourself to blame. You do not have much time, so get back to me immediately

Note:I will advise you keep this to yourself alone, not even a friend or a family member should know about it because it could be one of them.

So if you are interested, i await your reply ASAP so i can tell you how you will make the payment.

Thanks.
Unfortunately I cannot reveal my reply, and I did reply, as it is most definitely Not Safe For Work. However, it did inform the sender that the relevant law enforcement authorities had been notified. Not that I imagine they will be able to do much about it as the scammer used a throwaway Gmail account and my brief investigations suggest tracking him down will prove fruitless.
I was somewhat disappointed to realise that my life was only worth $5,000 to the supposed hitman, a far cry from the more usual $20,000 to $50,000 range seen in earlier examples of the genre. But, joking aside, emails of this kind are a serious matter. I have been online and writing about security for twenty years now, I am not likely to take this kind of rubbish seriously. The same is not true of everyone, and if such an email arrives in the inbox of someone with an anxious disposition or who is simply at a low point in their life then you really don't need me to explain the consequences.
Following the initial splurge of these scams back at the tail end of 2006, the FBI issues some pretty prudent advice, and I suggest anyone else on the receiving end of one of these follows it:
Warning! Providing any personal information can compromise your identify and open you to identity theft. If you have experienced this situation, please notify your local, state, or federal law enforcement agency immediately. Also, please notify the IC3 by filing a complaint.