This is my first try with turtle graphics in Python.
It is in fact a sort of "translation" from some old LOGO code.
When you run it, this should be the result: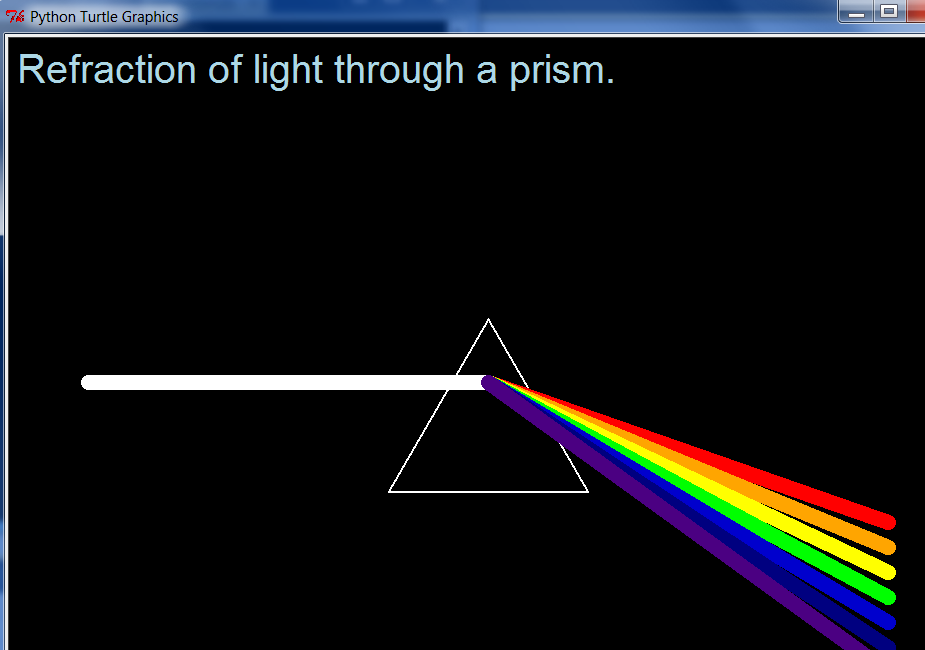 Insiders can perhaps play the "Dark side of the moon" record by Pink Floyd :)
Any comments (good or bad) on my code are more than welcome.