Hello Community,
I was making my own custom window and i need help with making it in wpf, i am new to wpf so i don't know much XAML so i was wondering if you can help?, this is what i wan't.
In the example i'm using the minimize button.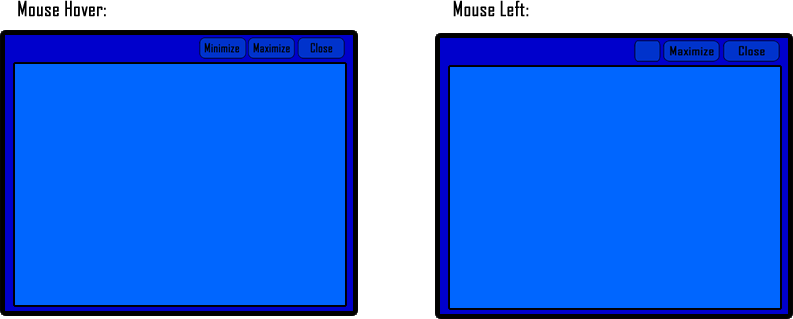 I hope i made this clear enough.
Please help...