I have a form as follows, and I have set the session on clicking next. Each type of house is with a different set of rooms. Say, if I click Independent, I get a list of rooms below. If I choose Villa/Duplex, a different set will pop out. In the Kitchen, bedroom, living room etc etc I have to enter how much of each do I want to customise.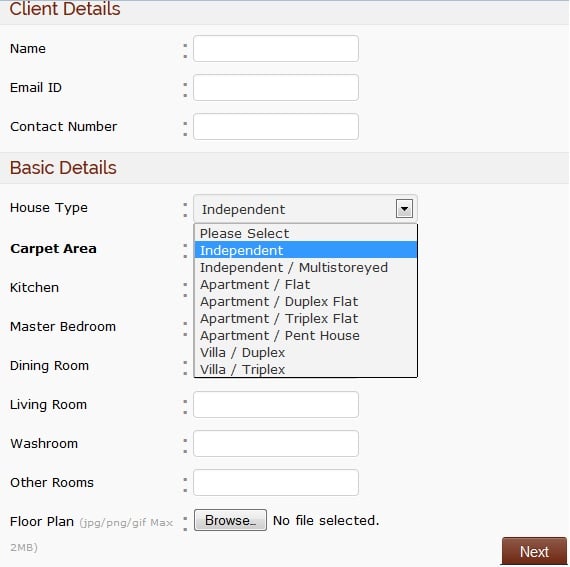 after clicking next I get the following page.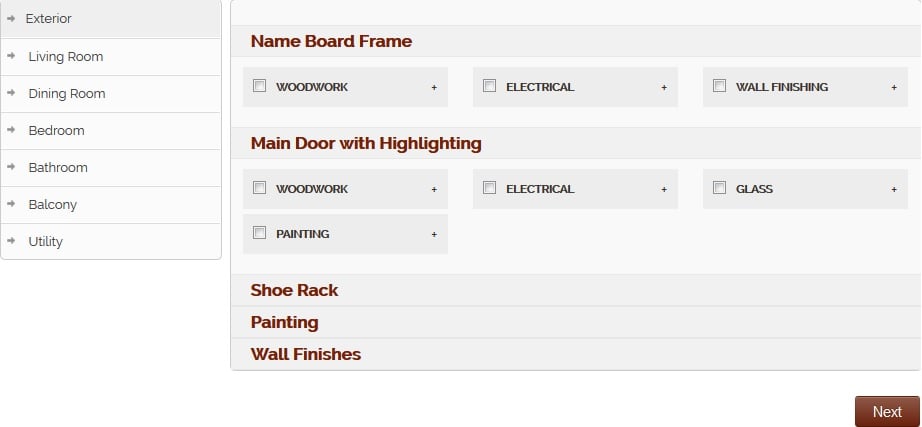 Initially, I had all the rooms in the first page. But later, I needed like, an independent house may have only a master bedroom, child bedroom, balcony etc etc. And a Villa/Duplex might have a different set of rooms. as you can see in the customised page. If I enter say, 2 in the master bedroom, and 3 in the living room, I need to get 3 of living rooms like in the second image, you only see one. I need to get how many I entered. As in like the categories, and the subcategories under them. Under exterior, I have a set of categories, under living room, I have a set of categories. I have clicked on exterior(the first by default it appears), and the following appear on the side, as in the subgroups under it, and the subsubgroups in it. How do I duplicate how many I need? Like 3 living rooms, means I need to repopulate 3 in the second form. I hope I explained it clear, is there an example or anything, I need help, I'm pretty new to CI.