OK, so the Jelly Pro is being touted as the world's smallest 4G smartphone; but is it any good?
Every time I pull the Jelly Pro out of the change pocket of my jeans, yes it really is that small, I cannot help but think of Derek Zoolander and his ridiculously small cellphone. That was a comedy spoof, of course, but how serious is the Jelly Pro?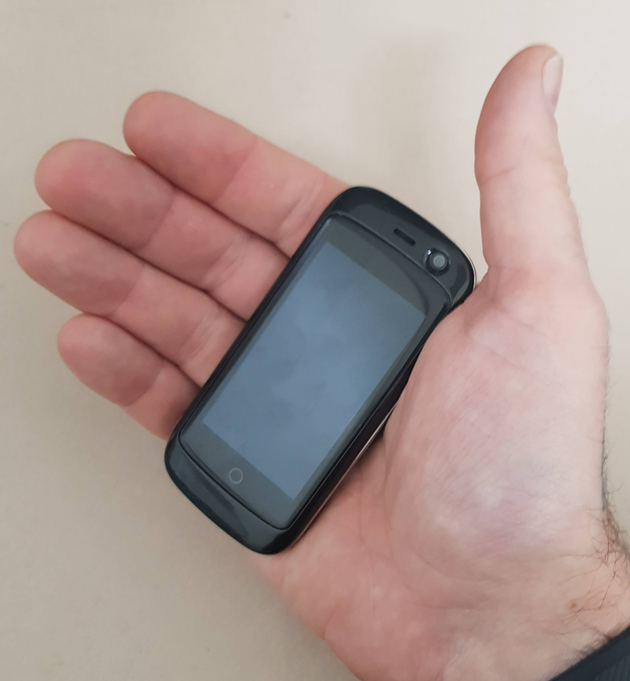 Let's get the size thing out of the way first, because that really is the main selling point here. It's small, very small indeed: 92.4mm x 43mm x 13mm (that's just 3.64" x 1.69" x 0.5"). The screen itself is a miniscule 2.45" at a resolution of 240 x 432 pixels. Oh, and it weighs in at 75g with battery and 82g if you add the dinky lanyard case that can be bought as an extra.
To put that into some perspective, my day-to-day smartphone right now is a Samsung Galaxy S8+ which has a 6.2" 2960 x 1440 Quad HD display and overall dimensions of 159.5 x 73.4 x 8.1 mm (6.28 x 2.89 x 0.32 in) weighing in at 173g. They couldn't be further apart, and I don't just mean in size.
Whereas the S8+ has a whopping 3500mAh fast charging battery that's good for a full day of heavy usage, the Jelly Pro doesn't. It has a 950mAh battery that struggles to get through a day of pretty light usage. In fact, the battery is surprisingly the biggest drawback of such a small phone. The screen itself is usable enough, allowing for the 240x432 resolution of course. It's bright enough, sharp enough (just about) and the sensitivity of the touchscreen is perfectly acceptable. I thought that my fat fingers combined with a tiny on-screen keyboard would make real-world usage impossible, but no. I might not be able to input as quickly as on a big screen phone, but errors are few and far between if I take my time texting, entering PINs and passwords etc on the Jelly Pro. The capacitive buttons below the screen for navigation are nicely responsive, with vibrating haptic feedback. It isn't, however, something I'd want to spend too long looking at photos on, or videos, or anything that could be described as media consumption really.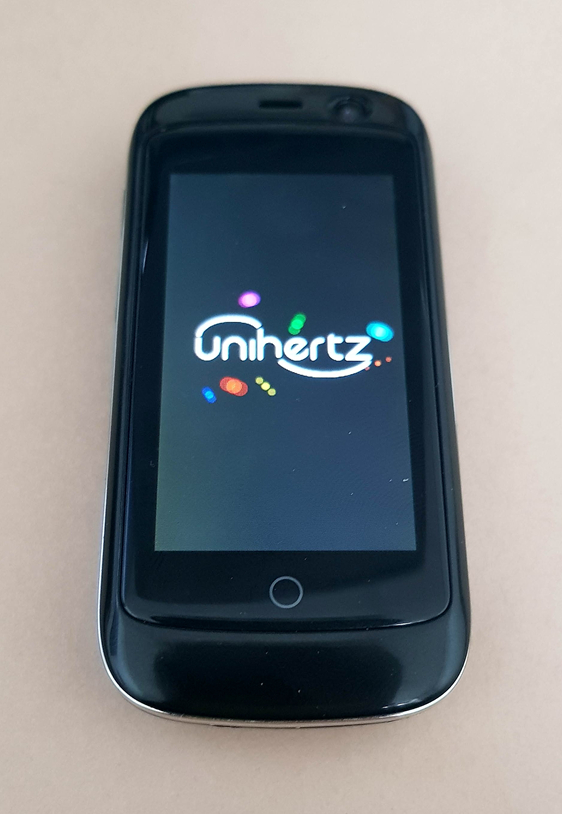 But that battery life, it really does suck. Standby is just about adequate, providing a day and a half of power if you are lucky. Use it at all, or have apps running in the background using Wi-Fi or GPS for example, and power just tanks. The battery is removable, so you could carry a spare, or you could carry a cheap Anker powerpack (I always have a 10,000mAh one in my backpack) but both kind of neutralise the whole point of having the world's smallest 4G smartphone in your pocket. Of course, it charges from a bog standard micro-USB cable so that helps with the keeping it going on the go issue a lot.
Still, the Jelly Pro isn't really meant to be your daily driver; it's marketed as a secondary phone for those times when you don't want to carry your usual large-screened device around. Or, in my case, as a handy burner and backup cell which is almost unnoticeable in my jeans change pocket. As long as I charge it up for an hour a day, and keep it switched off, I know I've always a smartphone should my main unit not be available. Indeed, the unexpected dual SIM functionality of the Jelly Pro is perfect for this kind of use-case scenario. I have SIMs from two different networks in the Jelly Pro, and a different one again in my Samsung, so I am pretty sure of a connection wherever I am in the world and whenever I am there. That said, 4G will only operate with one SIM at a time so you have to think about your usage as the other reverts to 2G only.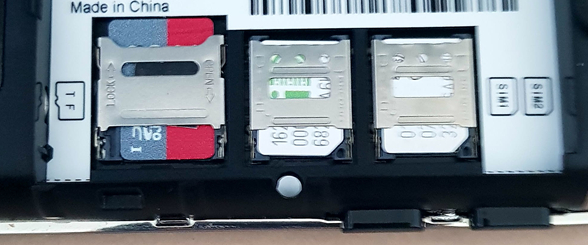 As well as the two SIMs, there's a SD card slot for good measure. I've got a 64Gb card in there which is formatted for use as phone storage, as the 16Gb default ROM (2Gb RAM) can quickly disappear with a bunch of apps and library of music installed. Not to mention photos, although probably best not to mention photos to be honest. The 8MP rear camera is OK at best, but don't expect great low-light performance even with the LED flash as that's not going to happen. The 2MP selfie camera is, obviously, even worse. Watching videos, doing serious photography, being heavy on the media consumption side of things isn't really a strong point for the Jelly Pro.
This may have sounded a tad negative on the whole, but that's because I've largely focussed on the negatives so far with real world usage in mind. When you get to the positives, beyond the dual SIMs and storage card slot, beyond the pocketability, things pick up nicely.
It's running Android 7.0 right out the box, and that's the same as my Samsung and most other non-Google phones right now. I wouldn't hold my breath for an Oreo update, but hey. What's more, the Jelly Pro appears to be running stock Android rather than a skinned version. The Quad Core MediaTek MT6735 1.1GHz processor (ARM Mali-T720) is surprisingly nippy, with less lag than you might have expected. Again, you don't want to be having too many resource hungry apps running at the same time, but you can't think of the Jelly Pro as a top end powerhouse smartphone; that's really missing the point of it.
You get 4G, Wi-Fi, Bluetooth 4.0 and GPS with the Jelly Pro. You get clear calls with the Jelly Pro, surprisingly clear calls considering the speaker is so tiny and tinny when playing music (headphone jack is present, and music is just fine played through it).
The Jelly Pro is available now on Amazon US for $124.99, or through Amazon UK for £99.99