Hello I'm writing a program that reads in data from a file to create an array of clients and stocks.
I completed my client class and stock class. I'm stuck on my driver.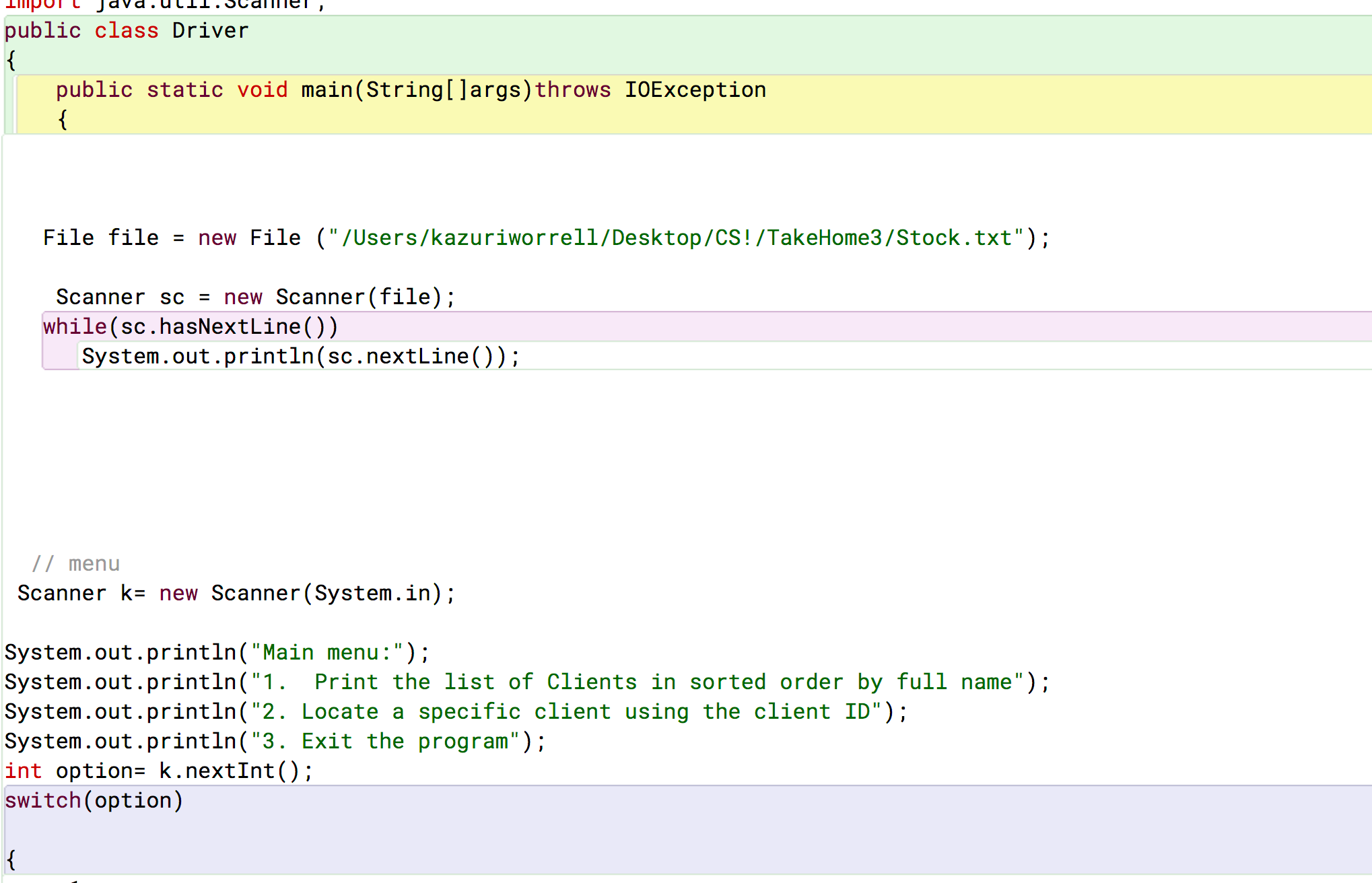 This is what I have it prints the text file but where would I include the array its part of the project?
I would love any feedback.