I first started writing about the 'coming soon' Xbox 720 way back in 2008 if my memory serves me well. Every now and then another rumour emerges, supposedly from 'a reliable source within Microsoft' and confirming that the release date has been fixed or announcing the final hardware specification for the latest next-gen-next-gen games console. So far, all of those dates have passed and none of those hardware details have proved to be anything other then specification speculation syndrome.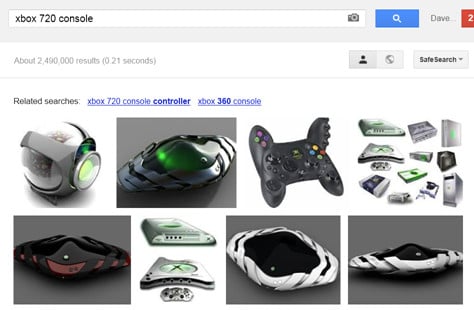 So why should this story be any different? Good question, and one that I have to admit I cannot answer with any guaranteed authority. I don't work for Microsoft and I don't have any insider contacts within the Xbox division either. However, there has been a persistent rumour for the last year or so that the Xbox 720 will be released in time for the 2013 seasonal rush - which means it should be on the streets sometime around the end of October or start of November 2013. What makes me think that this date isn't just more smoke and mirrors to hide the fact that Microsoft is considered by many to be a spent force in the gaming world, sitting on its laurels with the Xbox 360 and Kinect? Actually, it's a who and a what: the who is known only as DaE and the what is claimed to be a prototype Xbox 720 developer kit.
Over the weekend this user posted images of what he claims is the 'Durango' Xbox 720 development kit to a developer forum, with a price tag of $10,000 if anyone wanted to buy it. At first glance, the device seemed pretty unlikely to be anything close to an Xbox prototype. Indeed, it looked more like a crudely built tower PC with some bog-standard debugging software. But then a funny thing happened, respected games industry journalists started doing some digging and, after talking to both 'DaE' and a bunch of Xbox platform games developers, proclaimed it as being the real deal; alpha hardware for next-gen games developer use. The original posting on that developer forum has vanished, but you can see the hardware photos here as well as a screenshot of Visual Studio supposedly in Durango mode.
If this does, as looks possible, turn out to be true then the Xbox 720, which some have already claimed will be sold as the Xbox Infinity (mainly thanks to Microsoft capturing the Xbox8.com domain) as Durango is just the internal codename, looks like having an eight-core CPU, Blu-ray and native 1080p 3D output. There's still no word on what the final Xbox Infinity will look like, if that's what it ends up being called, but a quick search for Xbox 720 on Google images sure shows up plenty of speculative options.
What do the games developers on DaniWeb make of the Durango prototype pictures, and that Visual Studio screen? Do you think this is the real deal and will you be developing for the Xbox 720?