So I was recently at the big Motorola launch event which spanned New York City, Mexico City, Sao Paulo and London where I was part of the media herd waiting to see exactly what new handsets were about to be revealed. The answer came in triplicate: the Moto X Style, Moto X Play and the new third generation Moto G. As the latter of these was the only device to actually go on sale with immediate effect, and Motorola had review units available to take away, it's the Moto G that I am reviewing here today having put it through the ropes for the last ten days. Given that the long awaited OnePlus 2 goes on sale here in the UK this coming week (August 11th) I wanted to answer a question I had posed for myself: is the new Moto G a OnePlus 2 killer or not?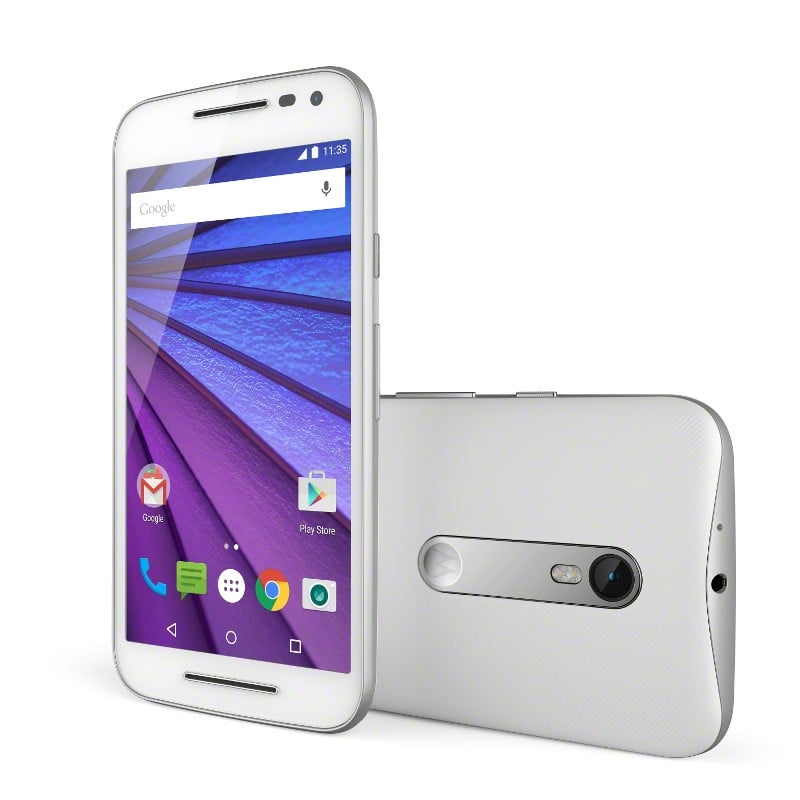 Both the Moto G and OnePlus 2 position themselves as low cost but high spec smartphones, proving that you don't have to sacrifice too much in terms of technical toys to the gods of thrift in order to own the kind of mobile phone that your friends and colleagues will be envious of. The new third generation Moto G certainly does not disappoint when you get it out of the box; this does not feel like a budget handset. In fact, even though it doesn't sport the gimmicky wrap around screen or full metal bodywork of the big hitters out there it does ooze quality when it comes to construction and looks. There's the feel of the thing for starters, with a textured, almost lightly rubberized, shell wrapping around the back of the Moto G. Mine was white, but they snap on and off so you can easily replace them with a colour to choose your mood. Motorola have now included the Moto X in the Moto Maker site for the first time, so customizing it on purchase is easier than ever. I have ended up replacing the white shell with a black flip shell which provides a front cover in the same high-end feel material. The front flap being magnetic and waking the Moto G, iPad stylee, when you open it. That shell also provides one of the high end features of this low cost phone: IPX7 rated water-proofing. What does this mean? Well it promises half hour of resistance to the effects of submergence in water up to a metre deep. I wouldn't go swimming with it, but I would be happy enough showering or even dropping it in the toilet and knowing it would survive. One proviso, always make sure you've snapped that shell on properly or you won't get the water tight seal required.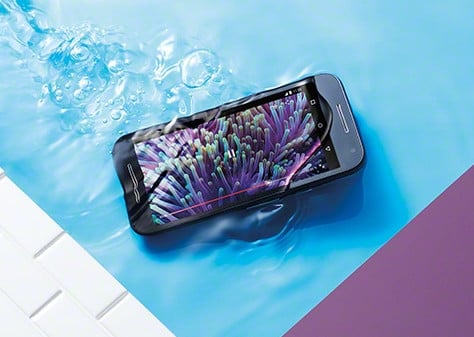 Flip over to the front of the Moto G and you find a 5 inch shatter-resistant Gorilla Glass 3 IPS screen, running as a resolution of 720 x 1,280. That's the same as the last Moto G incarnation, and delivers just as impressive results for a cheap phone. Equally impressive, front facing speakers which deliver decent enough sound. The battery looks like it might betray the budget nature of the device, especially when compared to the Moto X handsets, being rated at just 2,470mAh but actually it delivers a full day of average usage with plenty of power to spare. Underneath the hood there is a quad-core Snapdragon 410 running at 1.4GHz coupled with Adreno 306 graphics and 2GB RAM (1GB on the cheaper 8GB of storage model) to power the pure Android 5.1 experience. Almost no matter what I threw at it, the Moto G performed admirably; from shooting video to web browsing, reading books and reading email it just worked as expected. In fact as good a performer as any other handset I've used this year, unless you want to play resource heavy games when you are likely to experience a tad of lag in the frame-rate department.
If I want to play those kind of games then I would invest in a portable games console, to be honest, this is a damn phone after all. And it does what a phone needs to do, what a smartphone needs to do, really well. I get 4G, although not dual-band Wi-Fi, and I get support for an external microSD up to 32GB. The latter being more than some top end brands are offering these days. I also get the same 13-megapixel camera that is featured in the much more expensive Nexus 6, albeit without the optical image stabilization (OIS), and a less impressive 5-megapixel front facer. The dual-colour LED flash, another new feature, is another nice touch when it comes to illuminating indoor scenes.
The Moto G is a great money saver, after all you can buy the top end 16GB model with 2GB RAM for a mere £209 off-contract and then put any pocket friendly SIM in that you like. Why lock yourself into a 12 or 24 month contract that will, at the end of the year (or two) have cost you in the region of £1000 or more for the same kind of handset? But, to answer my original question, is it a OnePlus 2 killer? For most articles that pose such a question, the answer is inevitably no but this is not as clear cut an exception to that rule as I thought it would be. The OnePlus 2 doesn't feature NFC which would have been a good differentiator, although fingerprint scanning is included which is a decent security gain. Talking of gains, the cheaper 16GB model comes with an additional 1GB of RAM (3GB total) over the Moto G and the 64GB model has 4GB. They both feature a bigger 5.5 inch screen and a more powerful octa-core Qualcomm Snapdragon 810 processor running at 1.8GHz.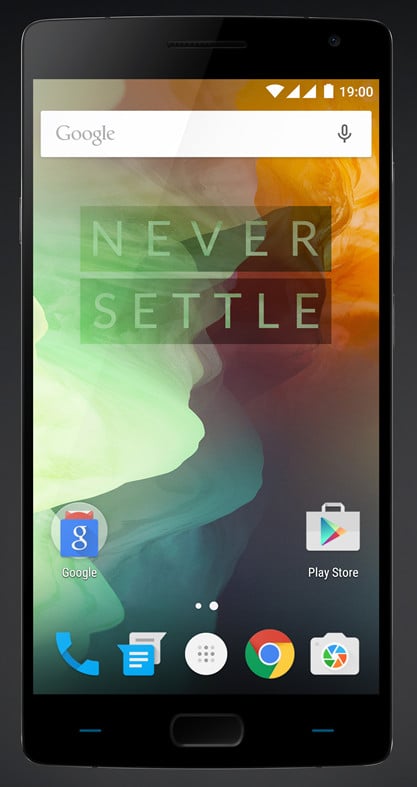 But are these things enough to warrant the additional price you will have to pay? The 16GB OnePlus 2 will set you back an extra £30 at £239, while the more attractive option of the 64GB model (see image above) is a not inconsiderable extra £80 at £289. Neither have SD card support for more storage capacity, so that immediately rules out the 16GB version in my book. So is the OnePlus 2 64GB worth that extra £80? If a faster and bigger handset, fingerprint scanning and dual SIM capability, plus a nifty USB Type C port and charger with reversible USB input swing things for you then yes it is. Throw in the aluminum-magnesium alloy frame, the styleswap covers (like the Moto snap shells), 3,300 mAh capacity battery, similar specced 13MP camera but with the addition of optical image stabilization, dual-band Wi-Fi and full HD 1080p (1920 x 1080 pixels) display and I have to admit I'm likely to grab one of these over the Moto G in a heartbeat. If I can get one, of course, courtesy of that stupid invite only OnePlus purchasing policy thing. It's a shame, as Motorola has developed a really great budget phone here, and one that I would recommend to anyone truly on a budget who still wants a flagship quality device. Anyone whose budget can stretch just that little bit more, though, would be daft not to reach out and grab a OnePlus 2.