A group describing itself as "DDoS kings" who "just want to watch the world burn" has claimed responsibility for taking the Microsoft Xbox Live network down for an hour or two earlier today. The Lizard Squad, posting from a Twitter account called LizardPatrol, published a message warning that "Microsoft will receive a wonderful Christmas present from us" and say that taking Xbox Live offline was "a small dose of what's to come on Christmas."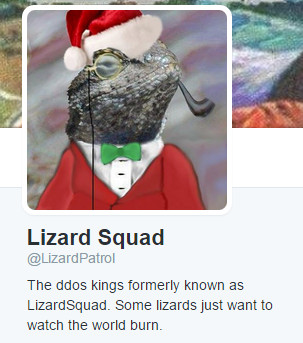 The downtime impacted upon users of both the Xbox 360 and Xbox One, returning an 80151909 error when trying to connect to Xbox Live. According to Microsoft support, this error code occurs when "Xbox Live profiles can't be downloaded" and indicates a temporary profile download failure. Seeing as there were no issues being reported on the official Microsoft site regarding the Xbox Live network, which is usually the case, it would suggest that a DDoS attack could have been the cause.
At the time of writing Xbox Live appears to be back up and functioning normally once more. Whether this was, indeed, a DDoS attack and if it is indicative of more to come is as yet unknown. If it does prove to be the case then the fact that the group claiming responsibility says it is doing it for kicks is a little worrying. Of course, it could just as easily be a group of bored kids jumping on an entirely unrelated downtime event for the kudos. Only time will tell I guess.
Microsoft has yet to comment on the cause for the failure, or the claims by the LizardSquad that it will take Xbox Live down over the busiest seasonal period.