Microsoft is just about over the three day hump that has been their timid Windows 8 release, and amid the cries of anger over die-hard user, it's apparent Microsoft's move toward Windows 8 was one for the long term, not the short time.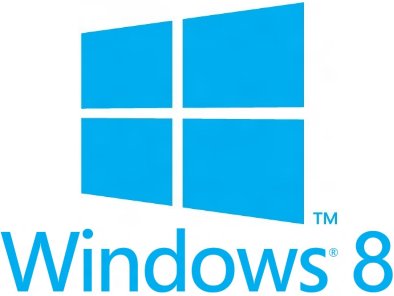 While some jump to call the move a failure, it's important to note this is not a Microsoft failure, and instead a change in direction. Microsoft has indeed sold failed products before, ie. Vista and Windows Me, and Windows 8 is not one of those products. While it may be lacking Media Center in an attempt to cut licensing costs, has a significant learning curve, and also lacking a start menu akin to how we remember it, the OS lacks serious bugs and performance issues we see with past OSes that have been seen as failures. Vista was abysmal in its speed and performance (not to mention User Account Control), while Windows Me was just plain buggy and full of performance difficulties. In short, it's easy to see what Microsoft failed at delivering. Windows 8, meanwhile, can be better described as one step back, and two steps forward. They removed a very essential part people appreciate, but replaced it with what the world needs, smarter computing.
When you actually work with the Metro interface, you'll quickly just how efficient it is for simple tasks you were once unable to do. Reading the news, checking the mail, and getting the weather are great improvements for the Metro interface, and the desktop still exists there if you want it. While I'm the last to say it's a seamless improvement, and the Windows Store is perfect, it certainly is a step in the right direction for Microsoft against Apple and Android - though it does feel a bit too Apple-esque. It's fair to say this is a big gamble for Microsoft.
Meanwhile, to offset the risk, Microsoft is investing in awarding its early adopters - something almost no company ever does. Often the early adopters are subject to not only lukewarm performance, but often a higher price than those who wait out for the holidays, and minimal support. Microsoft may not be giving the greatest performance out of the gate, but is throwing in 90 days of tech support (from real people who know what they're doing) and a price you can't refuse. At just $15 for those who bought a laptop in the last 6 months, and only $40 for everyone else, this OS is cheaper than the games you'll buy for it come Christmas time. If anything, we should be thanking Microsoft. While we all may not be fans of their new gamble in design, we can certainly appreciate the support and fair pricing model. The question of it paying off in the coming months depends heavily on their marketing and performance
For now, criticis will debate both sides of the coin. In the long term, only time will tell over the next few months of support how well Microsoft accomplished the task of introducing a new Windows to the world.