This isn't a typical hardware post, but I couldn't find anywhere better for it.
Last October, after my previous TV packed in, I bought a shiny new Samsung Smart TV. My shortlist of requirements was:
Excellent picture quality, preferably 4k
No advertising built into the UI
Within my price range (I ended up spending £1,400 on it)
The reason for my second requirement is that many years ago I bought a Hard Disk Recorder from Panasonic that had the following style of EPG. Note the advert taking up roughly 1/4 of the width of the screen.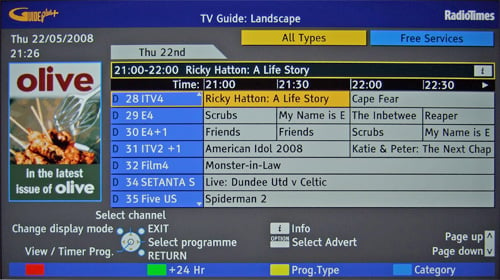 I have not bought anything from Panasonic since, and when asked for recommendations, I've advised against their products.
So, I found a model of Samsung that met my requirements. It did not have adverts anywhere, and the "Smart" features, like Voice Control could be turned off. It supported Amazon Video and YouTube too, so I wouldn't need my Chromecast. Excellent.
Fast forward to the middle of this year, I received a software update from Samsung. Great, software updates will make my already-great experience better, right? Not so much. Now, periodically, the following abomination appears in the actual UI of my TV.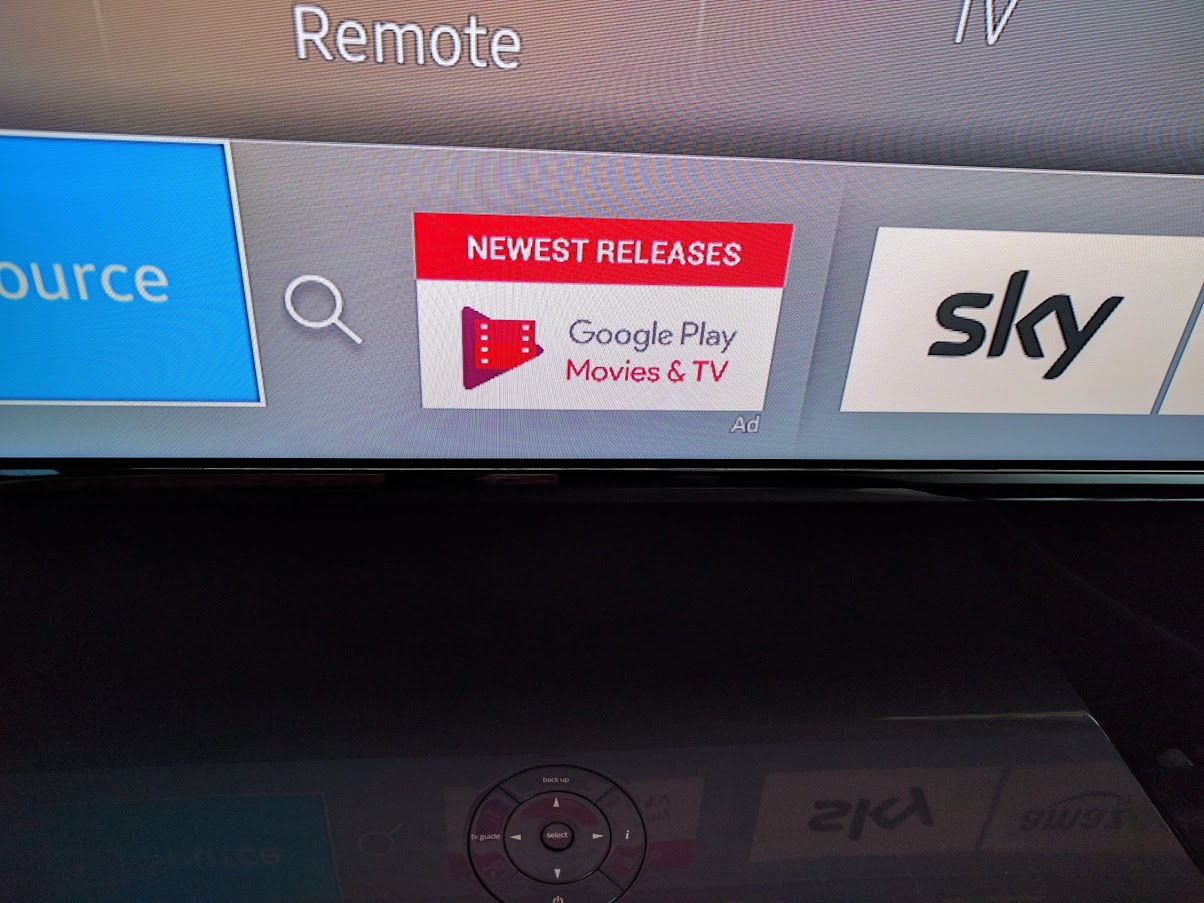 Amazing. On the actual firmware release notes from the website, there's no mention of adverts being added (so I couldn't have checked, even if I'd have wanted to), and now I'm stuck with an expensive advertising board sat in my front room.
Complaining to Samsung hasn't gotten me anywhere, obviously. "We take your complaint very seriously blah blah". So what are my options?
I could pursue returning the TV to the supplier, Richer Sounds, a company that I really like, who had no part in the fault whatsoever.
I could install a spare router between the TV and my network that whitelists only the services that I want to consume via my TV, and blocks everything else (I'm actually going to try that approach this weekend and I'll post the results).
Thirdly, and something I've already been doing, despite it being pathetic and childish, is posting first on every SamsungTV Facebook and Instagram post asking where the ads are in their promotional videos and images. I've revieved plenty of likes and hopefully I can sway one or two people away from choosing Samsung.
At the end of the day I feel let down and pretty powerless. But as far as research goes, I thought I'd done enough. My recommendation to any buyers would be that if you want to be treated like a valued customer to buy from a company that actually cares about being considered a premium brand.