In order to further (artificially) inflate the number of Windows 10 installations, Microsoft is now showing the following pop-up on some users' computers: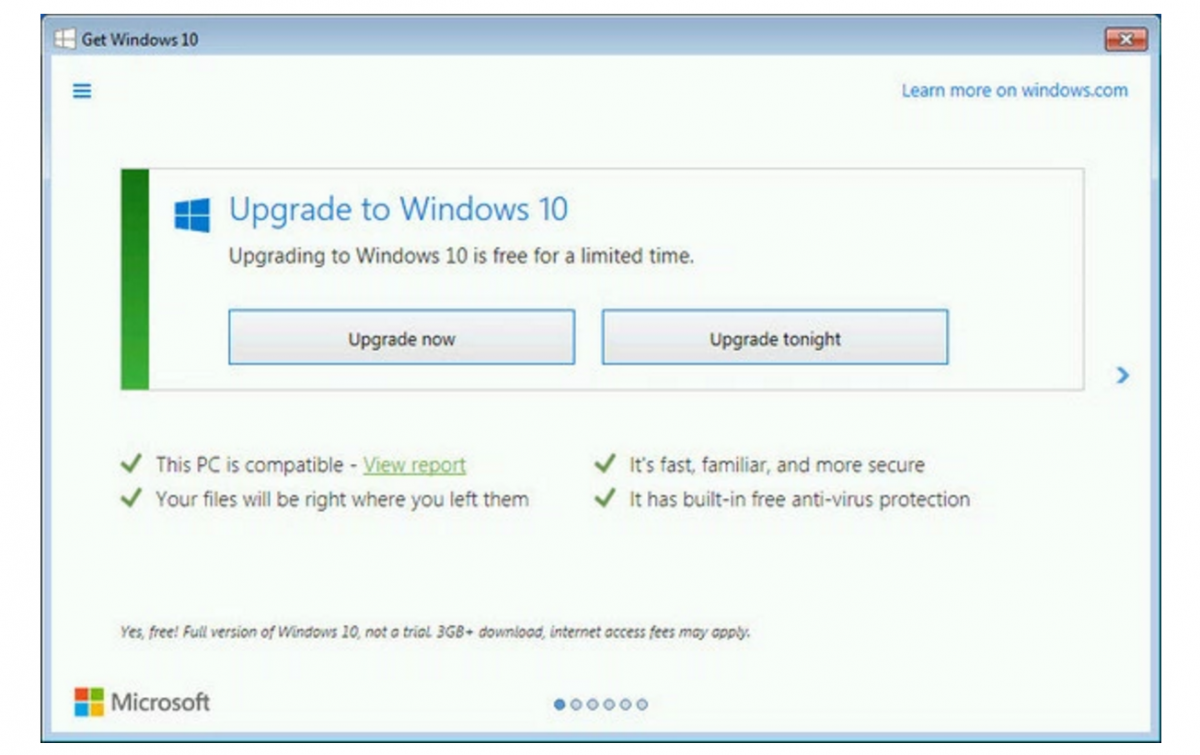 And even more heavy-handed, some users are getting the following: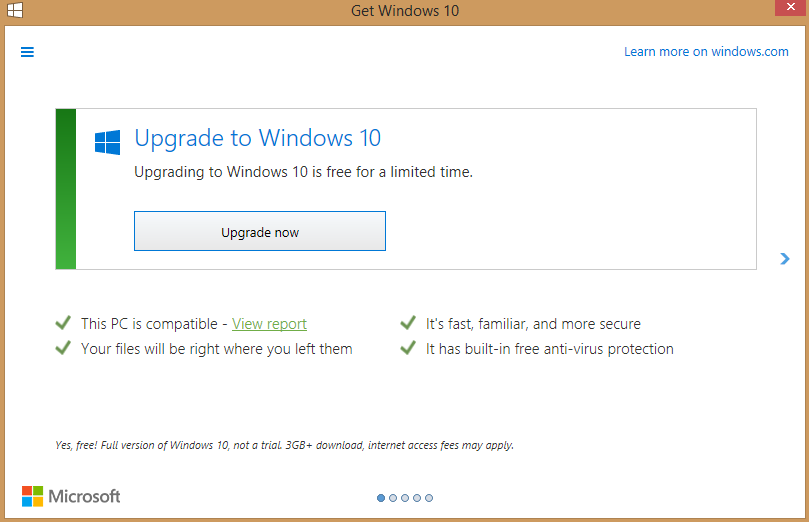 Smart users will realize that they can always click X and just close the window. Smart users are also aware of the awesome GWX Control Panel which, until recently, allowed users to permananently disable the Windows 10 upgrade notices. Microsoft is now silently resetting the AllowOSUpgrade setting as often as once a day. So even if you have stated that you do not want the upgrade and have used GWXControlPanel to specifically block it, Microsoft's response is still f**k you, you're getting it anyway.
Microsoft has also confirmed that early in 2016 they will be changing the status of Windows 10 Upgrade from Optional (which at one time was "accidentally" defaulted to selected) to Recommended which means that users who have opted to apply updates automatically will get Windows 10 whether they want it or not.