Today I tried to install the Windows 10 Fall Creator's Update. It failed with the message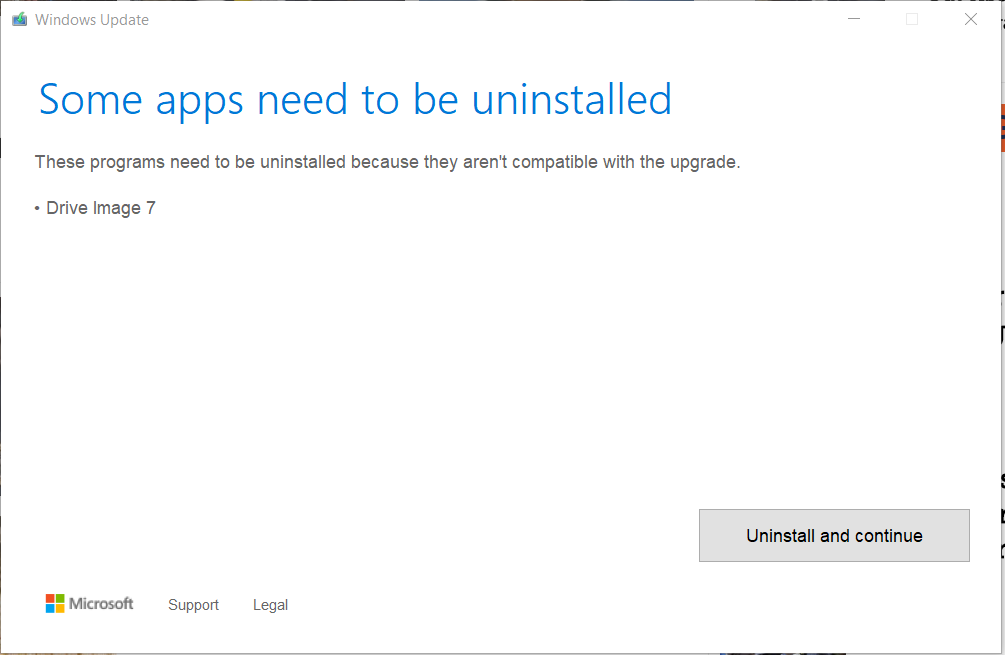 I found this peculiar because I don't have that application installed. I do have Macrium Reflect (Free) version 6 but certainly not Drive Image 7 (Powerquest).
As usual, clicking the Support link took me to a totally unrelated page. Has anyone else had a problem with the update?
By the way, clicking the Uninstall button produced